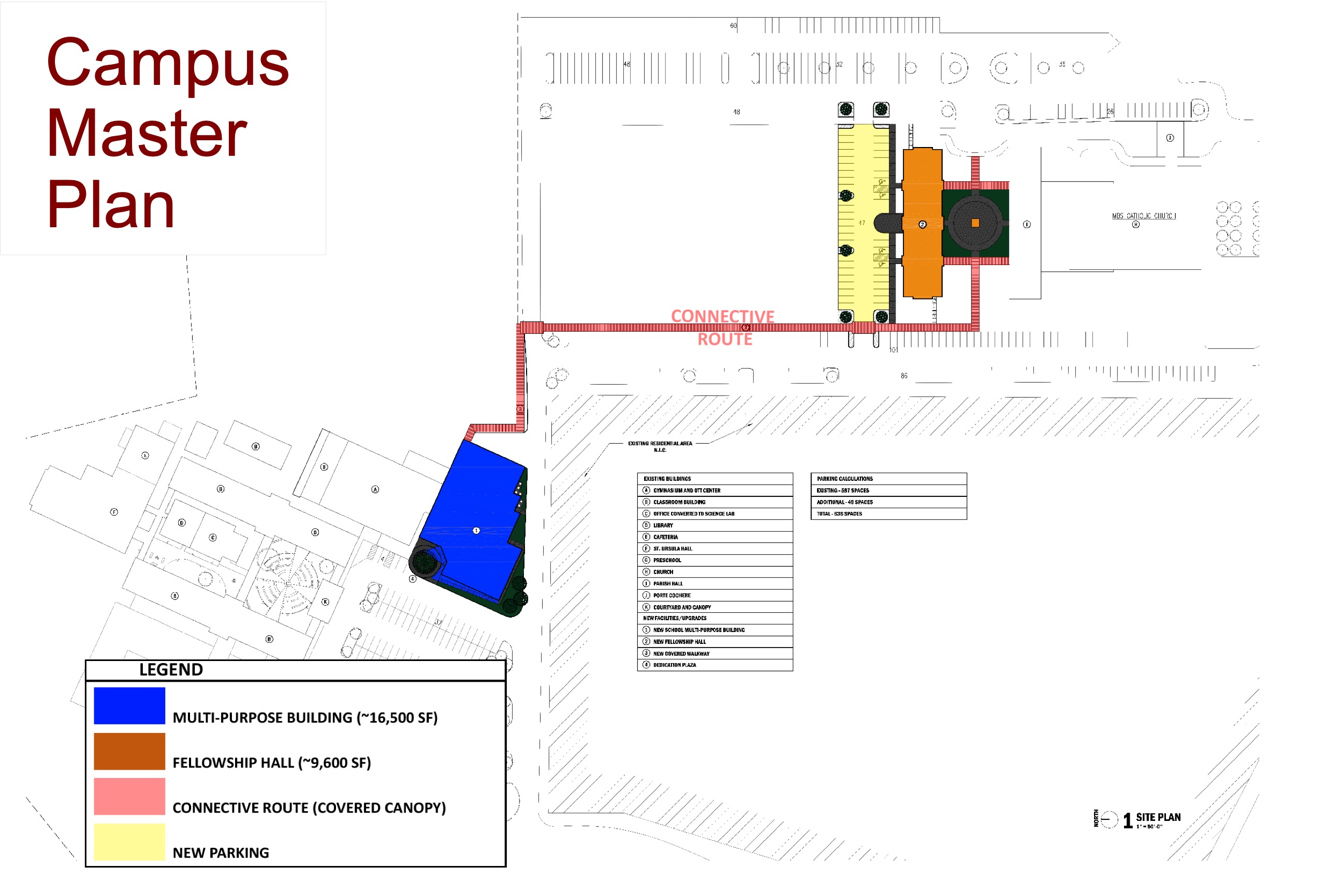 Master Plan
(1st image above)
Two new buildings planned to accommodate MBS' vision for the future. Over 25,000 sqft of new functional space for our parish. The building in
blue
is the Multi-Purpose Bldg. on school campus with a walking path to the building in
orange
which is the Fellowship Hall.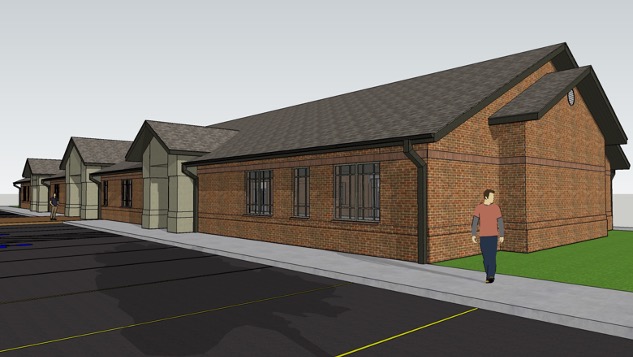 Fellowship Hall
(2nd image above)
The building's footprint, exterior façade, and overall aesthetic mimic the existing Fellowship Hall so that it seamlessly integrates into the campus. The new building's entry points are centered with the existing hall's entry points and both buildings are connected by new paved routes. This connection axis creates a gathering courtyard space between each Fellowship Hall. (image)
The New Fellowship Hall shall contain:
-Various sized meeting spaces for the congregation's organizations
-Centrally located restrooms servicing the building through the main Lobby
-Operable partitions for added flexibility
-Coffee station, refrigerator nook, and serving counters in the larger meeting rooms
-Offices for administrative staff
-Additional parking to accommodate the building's occupant load
-Covered access servicing the main sanctuary and connecting the school campus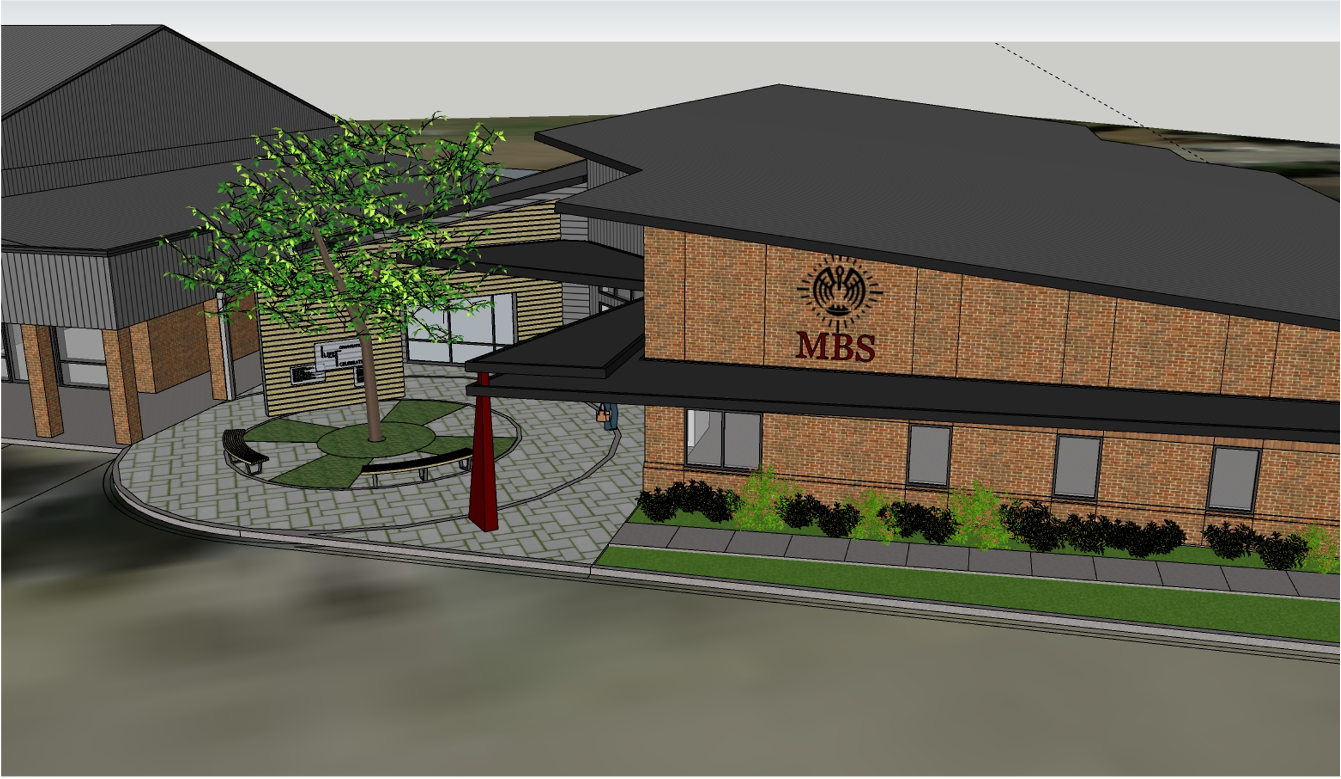 Multipurpose Building
(3rd image above)
The Building is intended to support both MBS Catholic Church functions and MBS School functions. Partially connected to the existing MBS Gymnasium, the building encompasses a dedication plaza with emphasis on "Organization", "Life", & "Celebration" centered around Gracie's memorial tree. A contained connective route will allow controlled passage for students and faculty between the school's main campus and school yard to the North. A covered connective walkway links the new Multi-Purpose Building and School Campus to the Church properties.
The Multi-Purpose Building shall contain:
-A lobby and main office space
-Several meeting rooms & classrooms
-An approximate 7,430 SF multi-purpose space with a functional full-sized Middle School -Basketball Court and Volleyball Court with adjacent storage
-A food service kitchen
-Restrooms servicing the building interior and smaller restrooms accessible from the exterior rear side of the building